I am Rose and I feel good here.
I am Gerry and I feel loved.
I am Helen and I feel special.
Inspired by the legendary compassion of Saint Marguerite d'Youville, we provide comfort and care and exceptional health services.
---
We improve our residents' quality of life by providing them with the long-term care and the services that encourage them to remain as personally independent as possible. Our homes are welcoming places where a culture of respect and dignity is treasured. We are attentive to the needs of the people who live here and to the individuals who work and volunteer in helping them lead meaningful, fulfilling lives.
January 30, 2023 Dear Actionmarguerite Residents and Families, We trust that you are finding ways to keep warm as we traverse Manitoba's frigid temperatures. In today's update, we wanted to share with you the most recent updates regarding the outbreaks at...
The Board of Directors is pleased to announce the appointment of Micheline St-Hilaire to the position of Chief Executive Officer. She will join the team on July 5, 2021. Board President, Mr. Marc Labossière said, "It is with enthusiasm and confidence that the Board of...
Visiting over the Easter weekend Visiting hours for essential visitors continue to be 11am to 2pm daily. Outdoor strolls in the courtyards with essential visitors are permitted: Actionmarguerite St. Boniface, 185 Despins:  In the DE courtyard Actionmarguerite St....
... that through St. John's Ambulance, three dogs accompanied by their masters, visit on the units and offer zootherapy to the residents? This therapy is used to complement traditional therapy, such as medication and other treatments. Zootherapy can, for example:...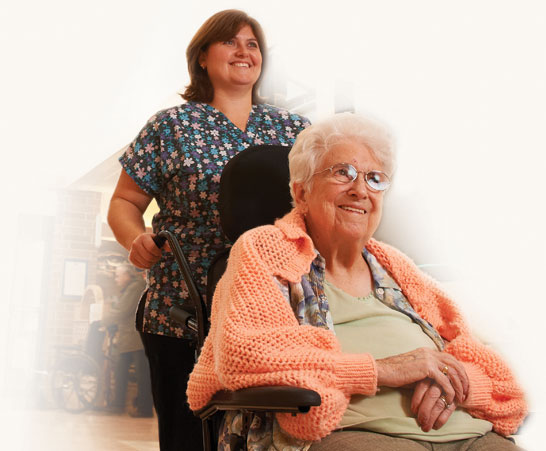 "I like it here because my mother is encouraged to go to activities and given assistance to get there."
---
FAMILY MEMBER