I am Rose and I feel good here.
I am Gerry and I feel loved.
I am Helen and I feel special.
Inspired by the legendary compassion of Saint Marguerite d'Youville, we provide comfort and care and exceptional health services.
---
We improve our residents' quality of life by providing them with the long-term care and the services that encourage them to remain as personally independent as possible. Our homes are welcoming places where a culture of respect and dignity is treasured. We are attentive to the needs of the people who live here and to the individuals who work and volunteer in helping them lead meaningful, fulfilling lives.
We are happy to announce that the hair salon will be reopening on April 12. The hours of operation will be Monday to Wednesday, from 9:00 a.m. to 2:30 p.m. Tammy will initially limit her service to haircuts or wash/cuts/sets. Perms and colors will be reintroduced once...
Visiting over the Easter weekend Visiting hours for essential visitors continue to be 11am to 2pm daily. Outdoor strolls in the courtyards with essential visitors are permitted: Actionmarguerite St. Boniface, 185 Despins:  In the DE courtyard Actionmarguerite St....
This is an update on the Unit 1 Covid Postive Staff Outbreak declared on February 26th 2021 at Actionmarguerite St. Joseph, 1149 Leila.  There have been NO NEW CASES and there are no symptomatic residents at this time.   Assuming no new cases, our target date to...
Hairdresser Services Hairdresser services will resume next week at Actionmarguerite St. Vital, 450 River Road.  Services for the next few weeks will be limited to haircuts to catch up. Days of operations are as follows: St. Vital: Tuesday mornings and Fridays from 9...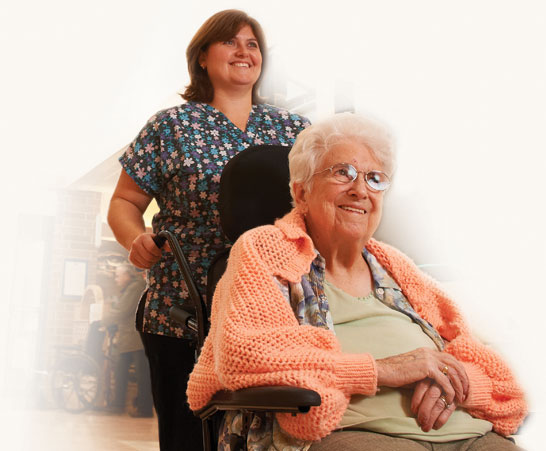 "I like it here because my mother is encouraged to go to activities and given assistance to get there."
---
FAMILY MEMBER