Every person deserves to live in a home that is safe, secure and comfortable. Our dedicated team helps our residents live with independence and dignity, enabling them to enjoy the best possible quality of life.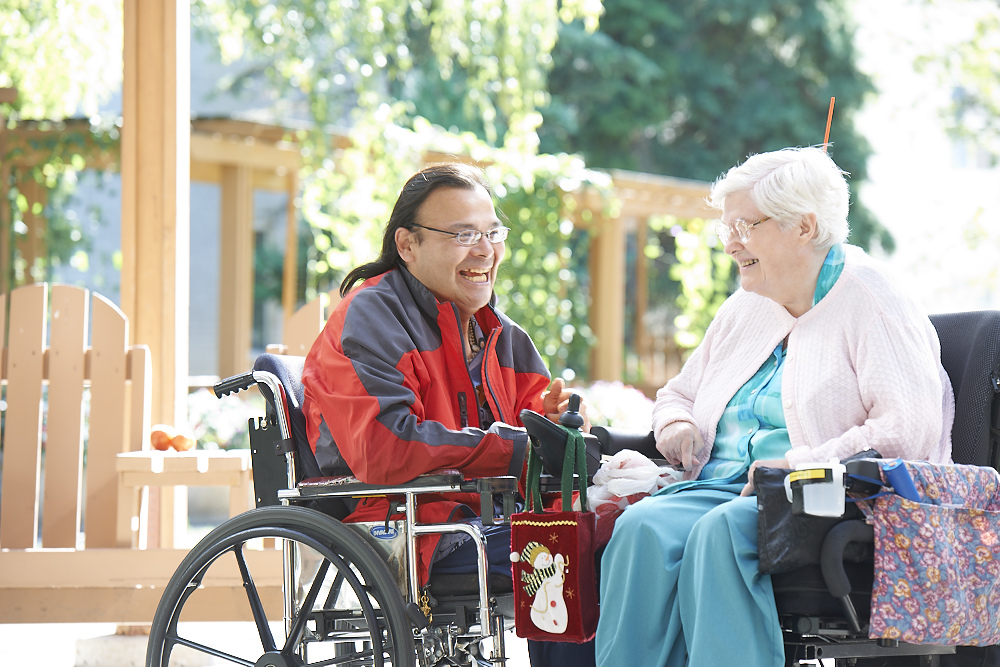 Select a program
Personal care home
A personal care home (PCH) provides 24-hour nursing care for residents who can no longer manage in their own homes. Potential residents must first be accepted into the Winnipeg Regional Health Authority's (WRHA) Home Care and Personal Care Home Programs. The client's doctor, home care case coordinator or social worker initiates the application.
Find out more about the WRHA Home Care and Personal Care Home Programs.
Supportive housing
Actionmarguerite's Supportive housing program provides access to 24-hour supervision for those who may no longer live independently without supervision, but who do not require the full range of services available in a personal care home.
Applications for supportive housing are handled either by: a Home Care Coordinator (if the client lives in the community) or through the Long Term Care Access Centre (if the client is currently hospitalized).
Learn more about the WRHA's Supportive Housing Programs and about Long Term and Continuing Care in Manitoba.
After choosing Actionmarguerite
Once the client has been accepted by the WRHA Long Term Care Access Centre and has chosen an Actionmarguerite site, we begin our internal admission process. After we receive the application from the Long Term Access Centre, one of our social workers will contact the client and visit him or her prior to admission to determine care needs.
At that time, we provide a detailed information package regarding our homes, as well as our Admission and Residency Agreement. Our social worker may also arrange a visit to our facility prior to admission. The social worker is available to answer all new residents' questions.
On the day of admission, our social worker greets the resident, takes him or her to his/her room, and introduces him or her to the Care Team on the unit. The Care Team helps the resident settle in and answer any questions or concerns he or she may have.
For more detailed information and to learn what to bring, please consult our Resident Guides.