Our Story, Our Name, Our Inspiration
A story of service and compassion
Our story is simple. It began over 250 years ago when Saint Marguerite d'Youville saw a need and took action to fill that need. Today Actionmarguerite continues the legacy of Saint Marguerite d'Youville. We act in her honour – caring for the elderly and people with complex needs. Our homes offer residents a robust and full life. Our staff and volunteers serve them with compassion and dedication. The facilities and programs keep residents and clients engaged, happy and healthy. We are proud to offer an environment that improves the lives of our residents, a place that meets their unique needs for dignity and comfort.
A name that is a promise
Actionmarguerite does more than recognize the legacy of Saint Marguerite d'Youville. It promises the same compassion and care she showed when she founded the Grey Nuns in the 18th century. It inspires us to carry on the caring tradition of the founding sisters, who arrived in the Red River Settlement in 1844, as well as the Sisters of St. Joseph and the Benedictine Sisters who also created some of our programs and facilities. Actionmarguerite was established in 2011 to offer exceptional long-term care to the vulnerable individuals in our society. Owned by the Réseau Compassion Network, Actionmarguerite operates personal care homes, specialized care programs, and foundations to serve the community. The common goal is to place utmost importance on quality of life and personal autonomy. Actionmarguerite is a symbol of health care excellence uniting three long-established institutions: the former Taché Centre, Foyer Valade and St. Joseph's Residence, to provide the warmth and security and compassionate care where our residents thrive and enjoy life to the fullest.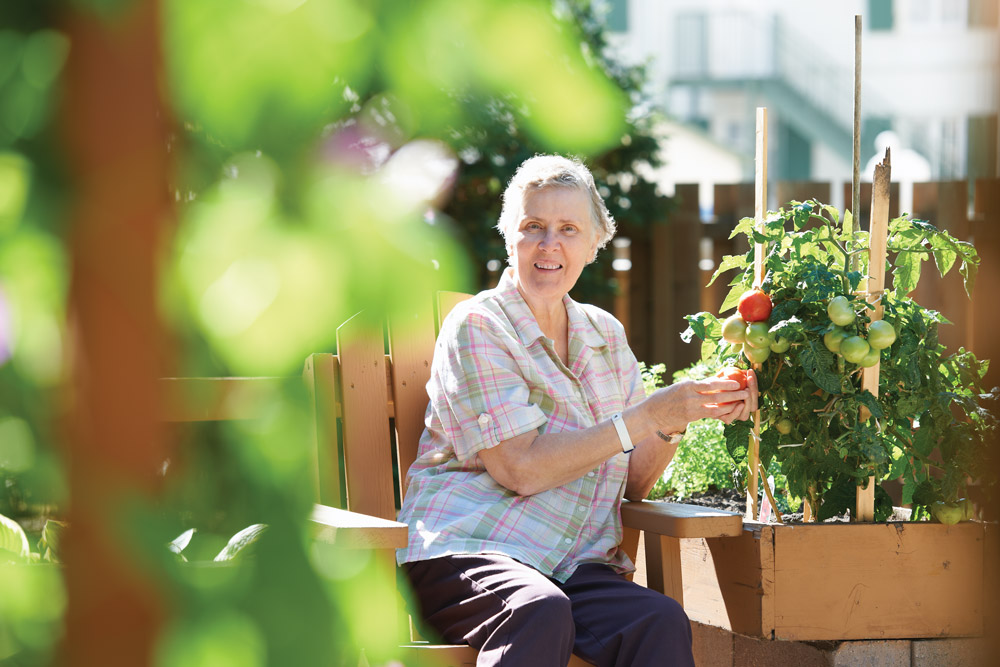 Actionmarguerite serves the community
We are a community-based organization and a designated bilingual service provider, dedicated to improving the quality of life of both our French- and English-speaking residents in a culturally attentive home-like environment. We offer a wide range of services and programs:
Personal care for the elderly
Care for adults with complex and chronic health conditions
Specialized care for persons with acquired brain injuries and related behaviours
Specialized care to the elderly suffering from dementia and related behaviours
Spiritual care and recreation services
Day Centre for the elderly and adults with physical challenges
Supportive housing for the elderly and geared to income
Rehabilitation services and social work supports
Food and housekeeping services and resident financial services.