I am Rose and I feel good here.
I am Gerry and I feel loved.
I am Helen and I feel special.
Inspired by the legendary compassion of Saint Marguerite d'Youville, we provide comfort and care and exceptional health services.
---
We improve our residents' quality of life by providing them with the long-term care and the services that encourage them to remain as personally independent as possible. Our homes are welcoming places where a culture of respect and dignity is treasured. We are attentive to the needs of the people who live here and to the individuals who work and volunteer in helping them lead meaningful, fulfilling lives.
On the occasion of a prolonged visit with my parents in St. Boniface I had the joy of getting to know many employees and volunteers working at the Actionmarguerite establishment, located at 185 Despins Street, where my father was warmly welcomed in November of 2018....
In 2018-2019, Actionmarguerite's participation in the Senior Quality Leap Initiative (SQLI) led to significant advances in quality-related initiatives. Here are a few of the projects aimed at positioning the organization for the future: - The reduction of alarms to...
The Friends of St. Joseph and the Family Committee would like to express its sincere and heartfelt thanks to the Cosmopolitan Club of Winnipeg for their recent donation of $1000 towards initiatives benefitting the residents who call Actionmarguerite St. Joseph home....
May 5-11, 2019 was North American Occupational Safety and Health Week (NAOSH). Created to highlight the importance of preventing injury and illness in the workplace, this week is an opportunity to inform and raise the awareness of employees on a number of health and...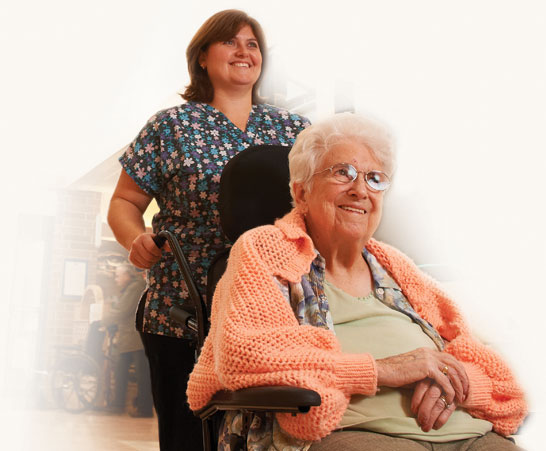 "I like it here because my mother is encouraged to go to activities and given assistance to get there."
---
FAMILY MEMBER