I am Rose and I feel good here.
I am Gerry and I feel loved.
I am Helen and I feel special.
Inspired by the legendary compassion of Saint Marguerite d'Youville, we provide comfort and care and exceptional health services.
---
We improve our residents' quality of life by providing them with the long-term care and the services that encourage them to remain as personally independent as possible. Our homes are welcoming places where a culture of respect and dignity is treasured. We are attentive to the needs of the people who live here and to the individuals who work and volunteer in helping them lead meaningful, fulfilling lives.
Origène and Marie-Lourdes Fillion first became involved with Actionmarguerite Saint-Boniface as volunteers almost 25 years ago. Although Origène can no longer spend time there, due to his health, Marie-Lourdes continues to go twice a week. "Both my parents were...
Special Invitation to Families of Actionmarguerite St. Vital Please join us at this fun event on October 17, 2019 from 6:30 p.m. to 7:30 p.m. in the Solarium, 450 River Road. Don't miss the great talent of les Sorins and Lucie...
Effective October 1, 2019, Dr. Roxanne Beaudette will be responsible for the medical care of the residents living on the 3rd floor at Actionmarguerite St. Vital. The appointment of Dr. Beaudette is due to Dr. Ismael Mohammed's retirement after more than 42 years of...
Protect yourself! Get your flu shot! Invitation to everyone! A flu clinic will be offered on Wednesday, October 2, 2019 from 7:30 am to 3:30 pm in the treatment room at 450 River Road. Please bring your Manitoba Health Card. Other options include doctor's offices,...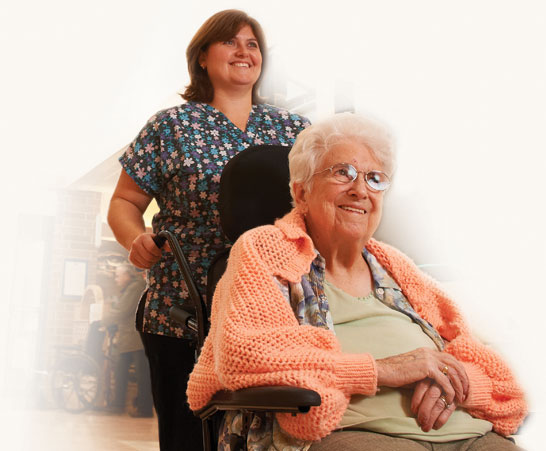 "I like it here because my mother is encouraged to go to activities and given assistance to get there."
---
FAMILY MEMBER