I am Rose and I feel good here.
I am Gerry and I feel loved.
I am Helen and I feel special.
Inspired by the legendary compassion of Saint Marguerite d'Youville, we provide comfort and care and exceptional health services.
---
We improve our residents' quality of life by providing them with the long-term care and the services that encourage them to remain as personally independent as possible. Our homes are welcoming places where a culture of respect and dignity is treasured. We are attentive to the needs of the people who live here and to the individuals who work and volunteer in helping them lead meaningful, fulfilling lives.
In January 2018, Gisèle Ayotte, a resident of Actionmarguerite St. Vital, asked our Spiritual Care provider to assist her in writing a thank you note to staff as her ability to speak were diminishing.  The resident passed on January 4th, 2020, and, with the permission...
We are pleased to announce that  Mgr Albert Fréchette is, as of January 16th, the priest assigned to Actionmarguerite St. Boniface. As we have done in the past, we will be celebrating masses on Tuesdays, Thursdays and Sundays.  Mgr Frechette is coming to us from the...
The staff of Actionmarguerite wishes a very special Merry Christmas and a Happy New Year to the residents, families, volunteers, donors and friends of Actionmarguerite.  We hope that the season is filled with joy, peace and happiness. To review our special Winter 2019...
Effective October 1, 2019, Dr. Roxanne Beaudette will be responsible for the medical care of the residents living on the 3rd floor at Actionmarguerite St. Vital. The appointment of Dr. Beaudette is due to Dr. Ismael Mohammed's retirement after more than 42 years of...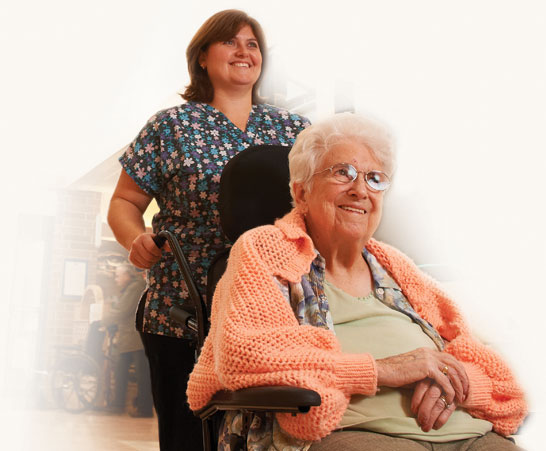 "I like it here because my mother is encouraged to go to activities and given assistance to get there."
---
FAMILY MEMBER