I am Rose and I feel good here.
I am Gerry and I feel loved.
I am Helen and I feel special.
Inspired by the legendary compassion of Saint Marguerite d'Youville, we provide comfort and care and exceptional health services.
---
We improve our residents' quality of life by providing them with the long-term care and the services that encourage them to remain as personally independent as possible. Our homes are welcoming places where a culture of respect and dignity is treasured. We are attentive to the needs of the people who live here and to the individuals who work and volunteer in helping them lead meaningful, fulfilling lives.
On the occasion of a prolonged visit with my parents in St. Boniface I had the joy of getting to know many employees and volunteers working at the Actionmarguerite establishment, located at 185 Despins Street, where my father was warmly welcomed in November of 2018....
During the National Nurses' Week held from May 6 to 12, 2019, Actionmarguerite recognized its nursing staff. Congratulations to Tessa Loran, nurse at Actionmarguerite St. Boniface on being recognized by her peers as the recipient of the Actionmarguerite Nurse of the...
Actionmarguerite is proud to share Jean-Pierre Kisama's story, an article drawn from the Red River College News. https://www.rrc.ca/part-time/2019/04/rrc-grad-connects-with-older-adults-in-bilingual-role-at-actionmarguerite/
Over 200 staff at Actionmarguerite – from custodians to nurses to the CEO – are the first in Manitoba to be trained to help dementia patients deal with the side effects of their condition, like uncharacteristic verbal or physical outbursts, in a way that reduces the...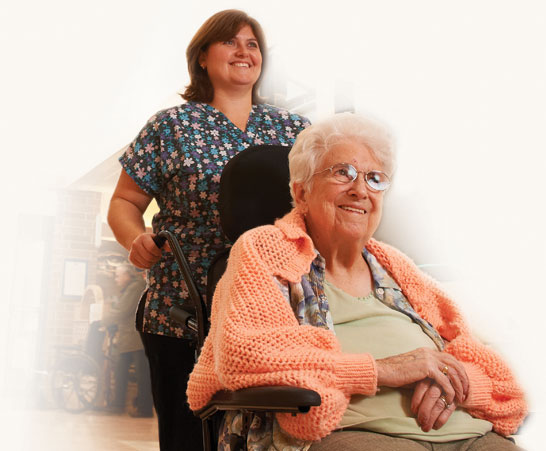 "I like it here because my mother is encouraged to go to activities and given assistance to get there."
---
FAMILY MEMBER